Reading Time:
3
minutes
Rights and responsibilities are two sides of the same coin. The constitution grants the citizens protection against the violation of their rights. If you have been victimized, discriminated or taken advantage of, you can seek protection through the rights the constitution guarantees you. The constitution helps citizens empower themselves legally and be aware of their rights as citizens.
Legal Rights In India You Should Know
Here are a few legal rights in India you must know as a citizen:
Right To File An FIR
As per the Indian Penal Code 166A, a police officer cannot refuse to lodge an FIR. An Indian citizen has the right to file for a punishable offense and if a police officer refuses to do so, they can be punished under section 166A (c) of the Indian Penal Code. The Supreme court declares that in such cases the police officer is liable for punishment and prosecution.
Right under maternity benefit
According to the maternity benefit right passed in 1961, no company is permitted to fire or discontinue employment for a pregnant woman. It is considered a punishable offense and may lead to 3 years of imprisonment. This rule is applicable to public and private sector employees and employers. 
Right against cheque bounce
A cheque bounce is a punishable offense under section 138 passed in the year 1881. It can lead to imprisonment for not more than a term of two years and levy a fine which is double the amount of the cheque or both. In case your right has been violated you must immediately contact your lawyer and send the issuer a legal notice. If the payment is not received within 15 days of legal notice you can press criminal charges against the person and they might be imprisoned under the pretext of a cheque bounce case.
The Right To Claim A Refund
It is declared as an unfair means and practice to print no refund or exchange on bills and invoices. The Consumer Protection Act of 1986 guarantees every customer the right to take a refund if they are not satisfied with the purchase or if the goods are faulty. Legal notice can be forwarded to the company in case a refund is not delivered. You can register a complaint of cheating against any defaulters.
Right Of Parents To Be Maintained By Children
According to section 125 of the constitution, parents have the right to claim maintenance from their adult children whether they are biological, step-parents, or adoptive. One can approach the court with valid proof that children who are capable individuals are neglecting their elderly parents. An application for maintenance may be filed against any person liable to pay the same.
Also Read – Important Things You Must Know Before You Step Out To Vote
Right To Equal Pay
The right to equal pay and remuneration passed in 1976 is a law that mandates equal pay for men and women for the equal amount of work done by them. Both men and women are entitled to be paid and compensated equally for the same amount of work and contributions made. If an employer breaches this law, the employees have the right to register a complaint with concerned labor authorities.
Rights Of Women When Arrested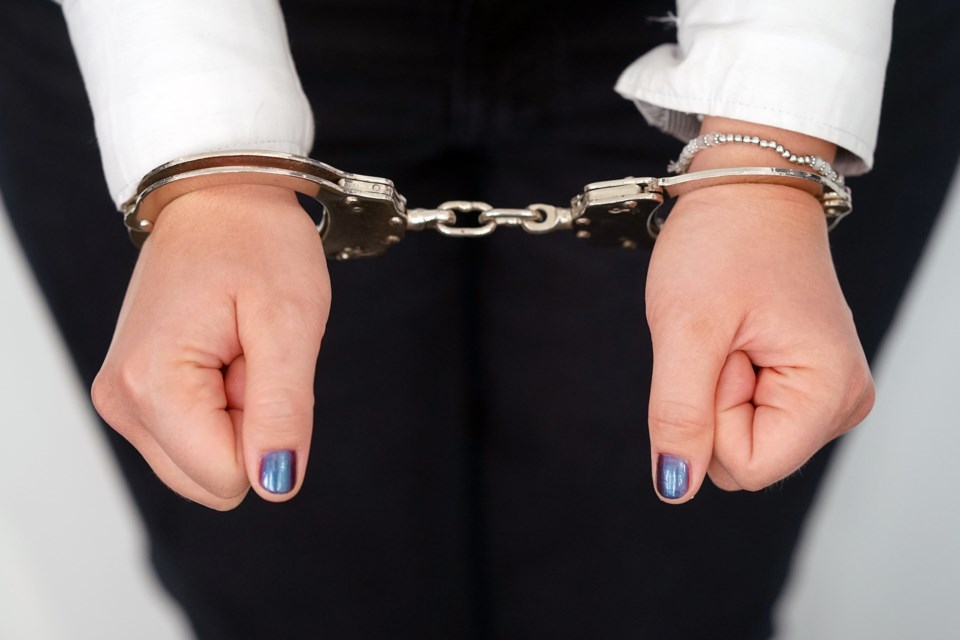 According to section 146, the criminal procedure code apart from exceptional circumstances states that no women can be arrested before sunrise and after sunset. A male police officer under no circumstances can arrest a woman. If this right is violated, a woman can contact her advocate to seek guidelines and legal action. They can complain to the SHO station house officer of the respective police station where the arrest has taken place and can also complain to the magistrate having local jurisdiction.
Right to free legal aid
Under Article 39A of the Constitution of India, the government has enacted this law to provide free legal aid services to every citizen who cannot afford to hire lawyers. It assures the citizens from weaker backgrounds free legal services for those who cannot afford them. A woman is entitled to free legal aid irrespective of her income. It is one of the fundamental rights guaranteed to the citizens of the country under the preamble of India.
Right to information
Right to Information Act 2005 mandates timely response to citizen requests for government information. Right to information empowers every citizen to seek any information from the government, seek certified photocopies, and inspect any government documents. The RTI is a fundamental right. It promotes transparency and accountability in the working of the government.
The Bottom Line
These are a few legal rights in India every citizen must be aware of. Other rights such as maternity benefit right, right against cheque bounce, right to free legal aid such rights mentioned by the constitution guarantee the protection and freedom of Indian citizens. These are some of the fundamental rights the Indian Constitution guarantees its citizens. This helps to protect the interests of the citizens and prevent violation of rights.
For more related information, visit Current Affairs – Trending Reader