Reading Time:
2
minutes
Highlights
Saeed Ajmal reminisces the words of Sachin Tendulkar in the charity match of 2014
The Pakistani spinner does have some very fond memories of the great Indian batsman
Sportsmanship reigned victoriously despite the players belonging to warring nations.
Although there might be some great enmities between two countries, there will always be friendship between the players of two nations. Sportsmanship is a certain value that is inculcated in every sportsperson irrespective of their birth, colour, and religion. Such an instance was seen when Saeed Ajmal reminisced his memories with our master blaster, Sachin Tendulkar. Despite belonging to warring nations, Pakistan and India, respectively, both players have fond memories of each other on the field.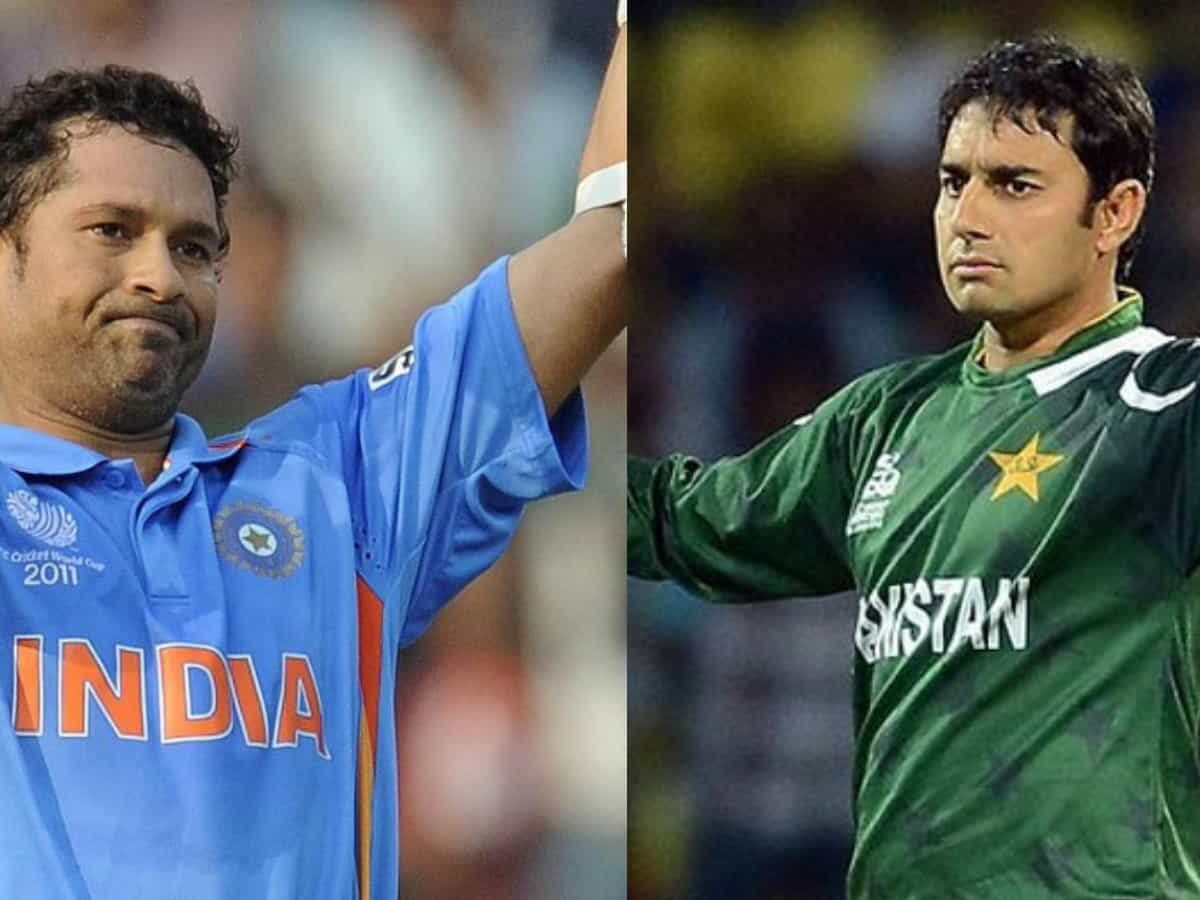 The Charity Match Of 2014
In 2014, Saeed Ajmal, the great Pakistani spinner, played against Sachin Tendulkar in the MCC vs. World XI. It was a charity match which was played with some of the best players in the world as opposing teams. It was a completely friendly match. The World XI team was filled up with players like Yuvraj Singh, Virender Sehwag, Adam Gilchrist, Shane Warne, Shahid Afridi, and Kevin Pietersen. On the other hand, MCC has players like Sachin Tendulkar, Rahul Dravid, and Brian Lara.
Also Read Amidst Covid-19 Pandemic, Yellow Fungus Infects People All Across The Country
Sachin Tendulkar To The Rescue Saeed Ajmal
As Ajmal recounts, the match was to gain funds. To put up a good play, Ajmal took four wickets in the very first few overs. It was during this time, Sachin Tendulkar came running to him to remind him that it was a charity match and more funds will be collected if the match goes on for long. Ajmal smiles as he remembers that with such world-class players, he had forgotten for a moment that it was an entirely friendly match.
Even now, Saaed Ajmal remembers how Tendulkar called him "Saaed Bhai!". Maybe his words or the overall understanding did the trick, but the match did go on for several hours from that moment onwards. MCC chased the target of 293 by World XI. Yuvraj Singh alone smashed 132 runs, whereas Aaron Finch from MCC got up with about 181 runs. The match went on till 6:30 in the evening. As expected, a huge amount of funds was collected from this game played by the world-class players on the same field.
Also Read IMA Files A Complaint Against Baba Ramdev For Spreading False Medical Information
Sportsmanship Reigns Everywhere
As centuries have stated, "Cricket is a gentleman's game!". Both Ajmal and Tendulkar had proved it with their amazing sportsmanship in this charity match against each other.