Reading Time:
2
minutes
Highlights
Home minister Amit Shah emerges after a long time to state the success of India against the second wave
Yogi Adityanath stated that his state has always been free of the corona
The senior ministers do not have the information about the country in many affairs.
A lie that is spoken several times becomes a truth. It is time that the Prime Minister of India realizes that the barefaced lies that are told by his ministers are no longer appeasing the countrymen. It is still acceptable when a lower-scale leader speaks atrocious lies about the party but when the Home Minister himself participates in these actions, the consequence is nothing but painfully hilarious.
During the entire covid-19 catastrophe, Home Minister Amit Shah had made no comments. However, the situation was brought under control, and he resurfaced and stated that India "Set records in fastest vaccination" and "controlled second wave within no time".
The Truth Of "Fastest Vaccination"
Is it not known to him that a very low number of Indians are vaccinated at the moment? This situation has been met with fury from the common people as they saw the medical infrastructure crumble during the second wave. There is no need to say that it's not the fault of the medical authorities but of the ones who are supposed to provide for the equipment. The Supreme Court has designated the entire decision-making body of the Central Government to be "irrational" and "arbitrary".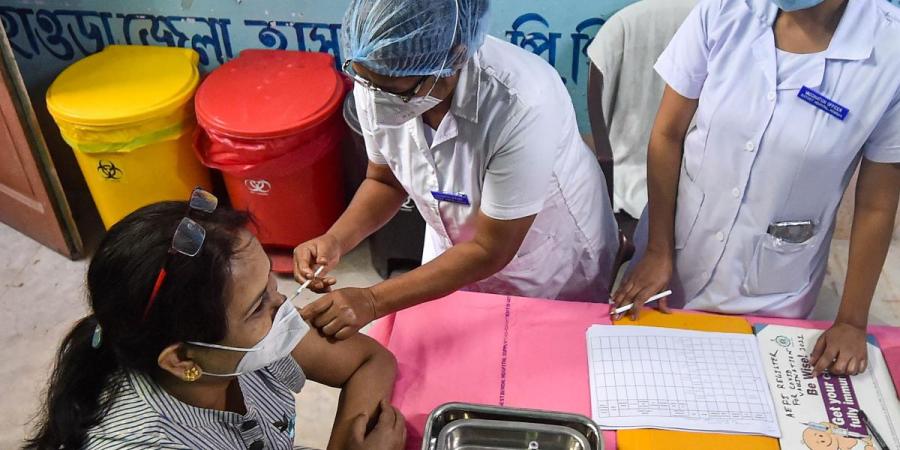 Words Of Yogi Adityanath
Another spell of lies that had shocked the nation was uttered by the Chief Minister of Uttar Pradesh, Yogi Adityanath. He had declared his state to be a "COVID-19 free zone". Has he not seen the images of the bodies floating in the river Ganga in his state because people could not even afford a proper funeral? Has he noticed that his officials are concealing the number of deaths to make a good impression in front of the central government?
Also Read Central Government Places Order For 44 Crore Vaccine Doses For Above 18 Years
Tragic Irony Of India As A Country
The tragic irony of India's state of affairs is that the senior ministers have started to believe in the lies which they had cooked up. PM Narendra Modi now must take steps against the lies uttered by his fellow ministers. The experts have already informed us that a third wave may take up India soon, and the only way to prevent it is by ramping up vaccination. According to stats, only 15 out of 100 people are vaccinated till now!
Also Read The Beauty Industry's Tangible Vitality Post Robust Innovations
What do you think about the current affairs of Indian politics? Is it an event to brush the truth under the carpet or simply a lack of knowledge? Let us know!