Reading Time:
3
minutes
The process of activating credit cards differs from one bank to another. If you have doubts about how to activate a new credit card, then this article is for you. It is quite easy to apply for a credit card, but there is no particular standard method for activating one.
Some banks require credit cardholders to activate their cards by going into their net banking system and activating the cards. Other banks require cardholders to go to an ATM and swipe the card in order for it to get activated. You can now activate your credit card with the help of a variety of online and offline ways.
How To Activate A New Credit Card
1. Online Credit Card Activation
Generate your PIN before you activate your credit card online. For getting logged into your account, you should enter your customer ID and password. Select the option of credit card PIN creation from the credit card tab. After you enter your PIN, a security code will be sent to your registered cellphone number and email address. Then you can activate your card online after getting the pin, by clicking on the activate button or swiping it at an ATM. It enables you to use the ATM pin to authenticate the card.
Also Read – 10 New Money-Making Habits In 2021: Learn The Millennial Way 
2. Credit Card Activation By SMS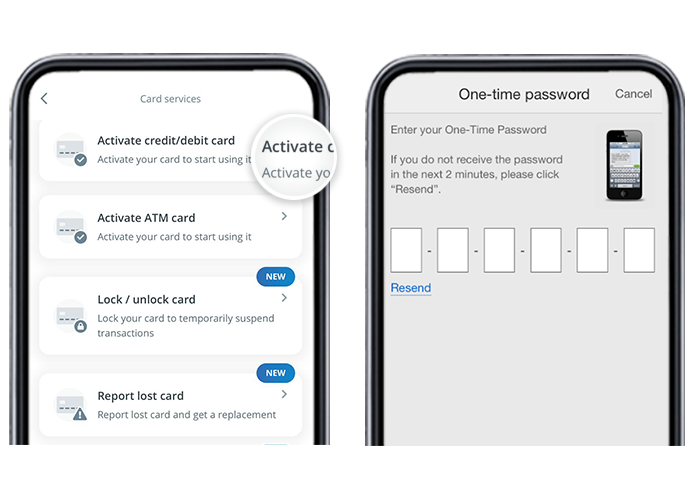 A few banks also allow customers to activate their credit cards by delivering an SMS to the bank's customer care unit. However, not all banks deliver this service. Kindly double-check the protocol for your bank before sending the SMS. Some banks mandate customers to send a pre-programmed message to a specific number.
3. Offline Credit Card Activation
Most banks issue credit cards that can be activated offline. This is a very simple process that requires going to the closest ATM of the particular bank. To protect the security of credit cards and verify that the PIN is correct, the ATM will demand information such as the borrower's account number, phone number, and date of birth. The registered cellphone number will receive an OTP. In the machine, enter the One Time Password. After the process of validation is completed,  you'll be directed to select a PIN. Once you've logged in, you can reset/change your PIN number to your choice.
Also Read – Keys To Being Financially Wealthy – It's Not A Scam!!!
The Activation Process For A Few Well-Known Credit Cards
Most banks have their personal activating methods. Here we have listed activating methods for various well-known banks:
1. SBI Credit Cards
The bank gives various choices for the activation of your credit card. You may find access to your account via sbicard.com/email or by putting your user ID and password. Select the number of your card from the given drop-down menu after clicking on the "Requests" button. Select the activating button. Your card will be activated quickly.
Also Read – Crypto Banking And Decentralized Finance Simplified For You
2. ICICI Bank
Within a week of mailing the credit card to your address, the bank delivers your credit card PIN to your postal address. You can change the default PIN by logging onto the website using net banking. Select the option of credit cards from the My Accounts area, and then make a credit card PIN. You can also log in using the mobile app of ICICI Bank. Then, in the section of "Smart Keys and Services", select the option "Card Services". You can also generate a credit card PIN here. You can even go to an ICICI ATM nearby, swipe the card, and get it activated with the default PIN.
Also Read – Children And Financial Independence – Introducing Finances To Children
3. HDFC Bank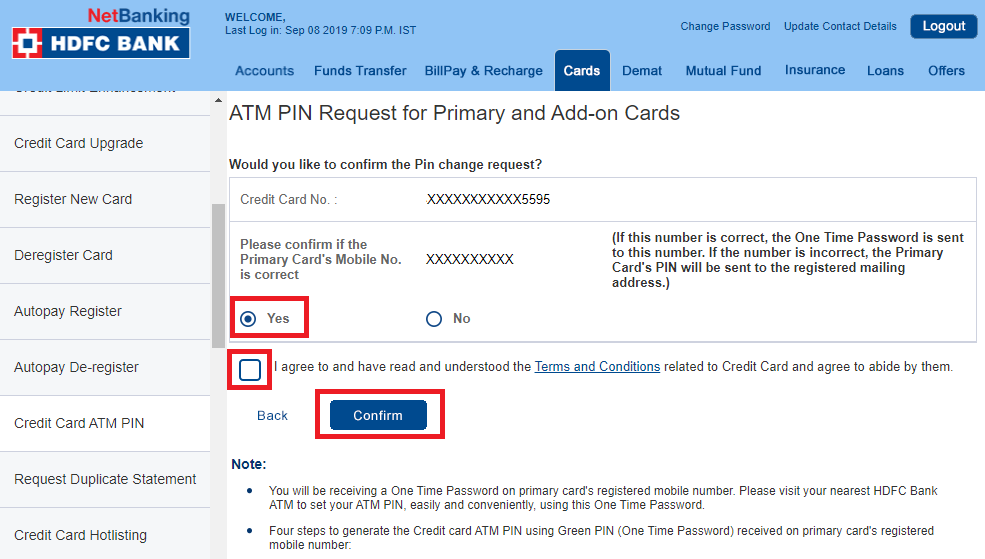 HDFC Bank also sends the credit card and the pre-generated PIN to the postal address of the customer, separately. The card can be activated only at an HDFC ATM. Before going to the ATM, call customer care and request to deliver an OTP to your phone number. You may select the option, "generate a new PIN using OTP". 
After entering the OTP, you can create a PIN that is quite handy for you. You may also access your account using net banking. Under the menu of credit cards, select the option of "Credit Card ATM PIN". By choosing the PIN option, you can generate a new PIN through your mail. You can activate the card at a nearby ATM.
Few Final Words
To ensure the security of the card, new credit cards are usually in a "deactivated" condition. To activate a new credit card, you must first put the card's PIN. The PIN is either sent to the registered postal address or emailed within seven days of obtaining the card. You may also be directed to create a PIN using net banking or mobile banking. For understanding how to activate a credit card, carefully read the instructions that come with it. The process varies depending on the bank. For more information, go to the website of the respective bank or call customer service.
For more informative articles, visit finance.