Reading Time:
4
minutes
Highlights :
Pick from the best and affordable Honeymoon destinations in Asia.
Choose from different cultures, cuisines, beaches, mountains, and traditions.
Vietnam, Thailand, Bali, Maldives are the most famous honeymoon destinations to explore.
A honeymoon sounds very dreamy and romantic, as it should be. After days of hard work and wedding preparations, it's time for you to go on a beautiful getaway with your other half. In Asia, there are tons of romantic getaways waiting for you to make lovely memories. Plan your honeymoon with your spouse or give them a surprise! Asia will not disappoint you. Here is a list of 10 romantic honeymoon destinations in Asia for you.
Famous Honeymoon Destinations In Asia
1. Vietnam
The best and most pocket-friendly Asian honeymoon destination for the newly wedded couple. This small, beautiful country is located in Southeast Asia. You will surely be awed by the beauty that will surround you here. You will always be engaged in fun activities and sightseeing during the day here and have a cozy bed to come back to with your loved one at night.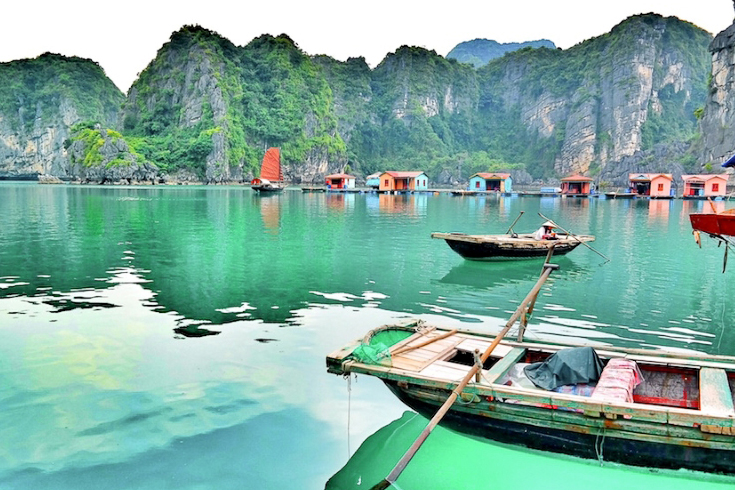 Some of the popular destinations in Vietnam include Hoi An, Hanoi, Ho Chi Minh City, Dong Hoi, Hue, Da Nang, and many more. It is the perfect romantic getaway for nature lovers.
2. Sri Lanka
Beach lovers, say hello to Sri Lanka! Enjoy your honeymoon surrounded by water and enjoy water sports while you are here. This place is filled with a culture that goes back to over 2000 years.
The chilled-out vibe of this island nation has become the major attraction for newly wedded couples. This place is much underrated but worth it. Some of the most popular Sri Lankan honeymoon destinations include Colombo, Kandy, Negombo, Hikkaduwa, Galle, and Unawatuna.
3. Cambodia
A lovely destination that will leave you both mesmerized. You are sure to keep coming back for more. This place is pure bliss. Its capital city, Phnom Penh, is full of gorgeous locations that will treat your eyes and soothe your soul.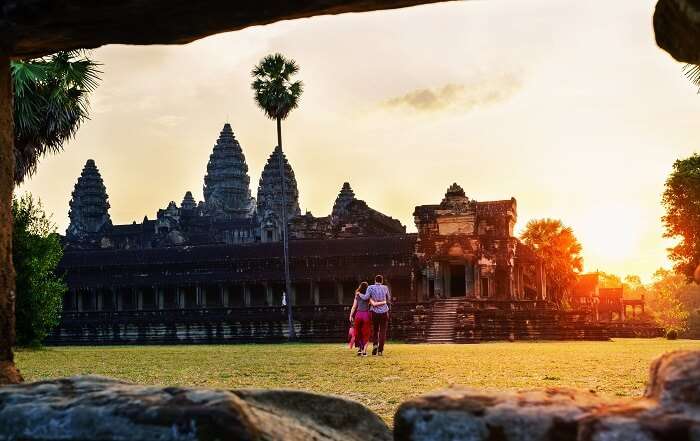 It has some of the most romantic dining options in the world and is very popular amongst people from all parts of the world, which makes it an ideal Honeymoon destination in Asia. And on top of that, it comes in the list of the most affordable places. Some of the famous destinations in Cambodia are Siem Reap, Phnom Penh, Sihanoukville, Kampot, and Battambang.
4. Thailand
Thailand has you covered when it comes to traditional food, exotic locations, beautiful culture, beaches, and mountains. Whether you like beaches or mountains, this place is perfect for you. Express your love in the exotic palaces, eat the delicious traditional food, and intertwine your fingers with each other on a romantic dinner cruise.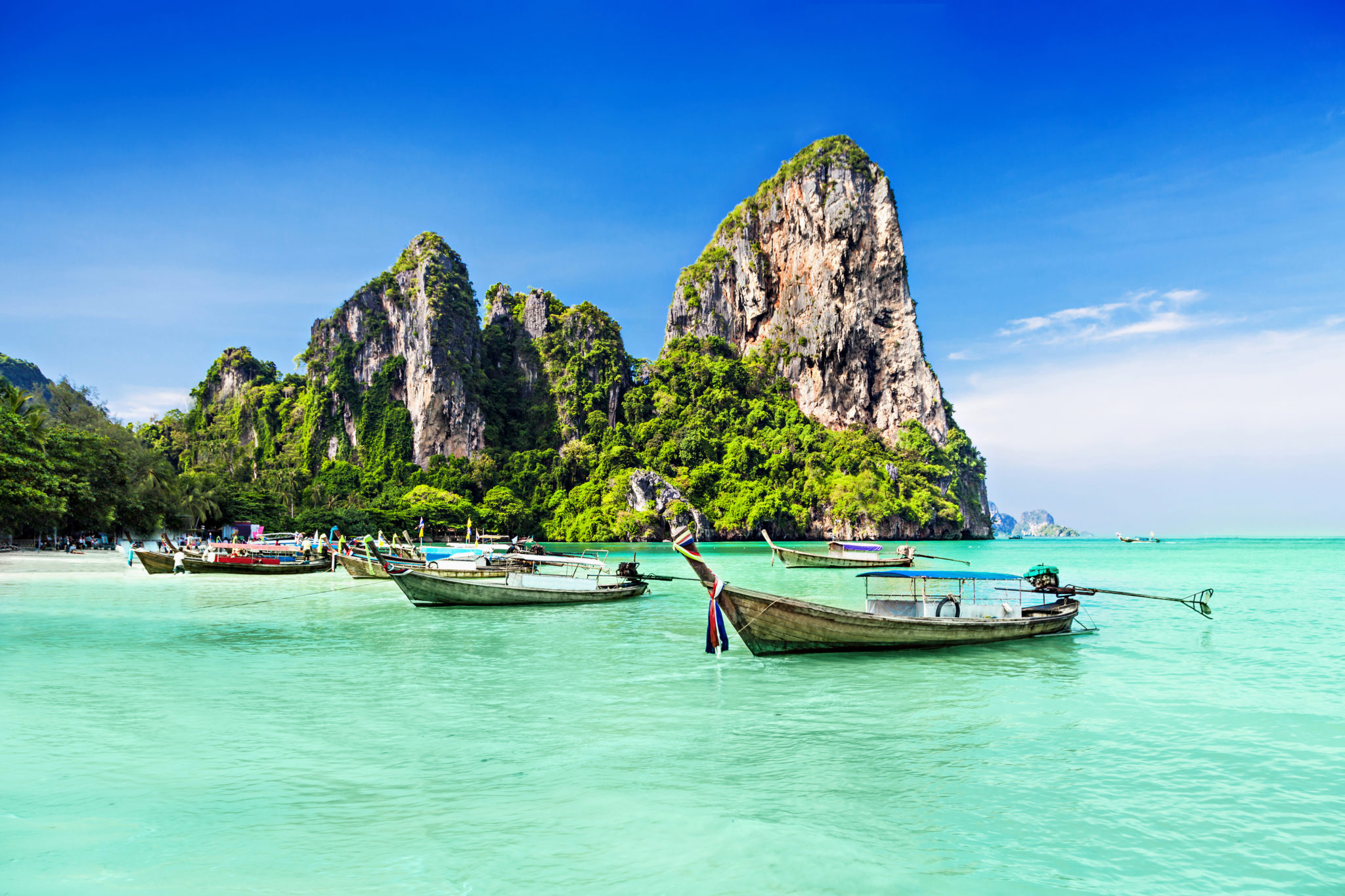 Get drunk and careless with your partner and make endless memories in Thailand. You can visit Bangkok, Chiang Mai, Koh tao, and Phuket on your honeymoon trip and collect souvenirs.
Also Read – 10 Most Beautiful Wedding Destinations In The World
5. The Maldives
Dip your feet in the soft white sand while you watch the sunset with your spouse on the beaches of Maldives. With its beautifully decorated beach-themed hotels and resorts and freshly cooked seafood, what could go wrong? The crystal clear waters will carry the story of your love to the ends of the ocean.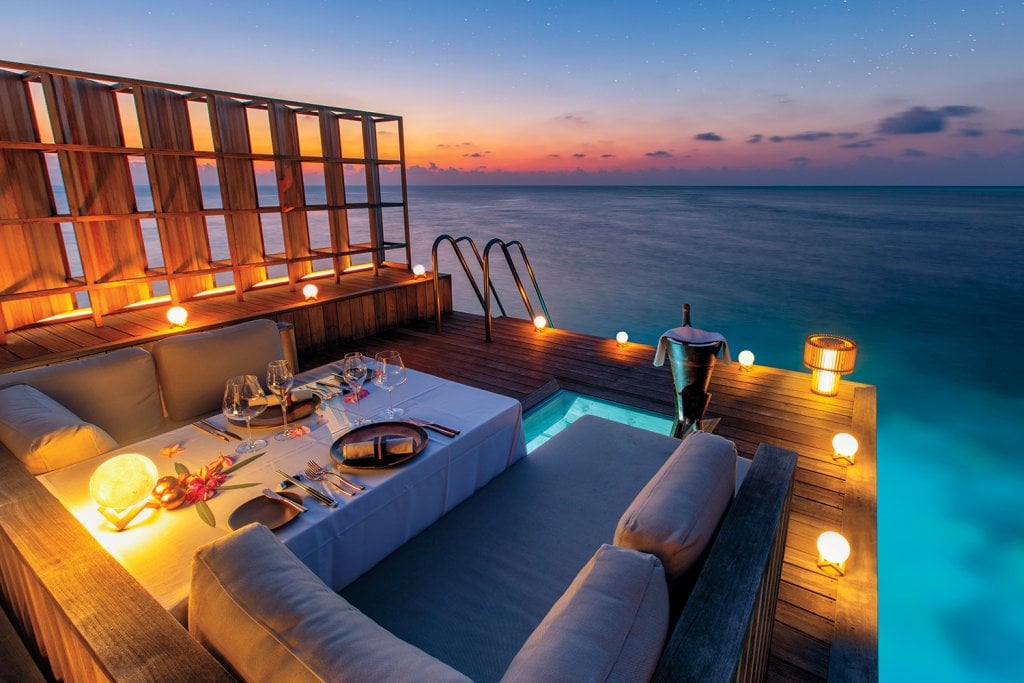 Let yourself relax in the hammock while your spouse takes some romantic pictures of you. Go underwater diving while holding hands, or run on the bioluminescent beach. You can visit Thulusdhoo Island, Male, Maafushi Island, and Hulhumale on your honeymoon trip to Thailand.
6. Singapore
Being one of the cleanest and safest cities in the world makes it one of the best honeymoon destinations. Couples from all around the world come here for a relaxing vacation before starting their new married life. Singapore is a beautiful blend of natural beauty and modern architecture.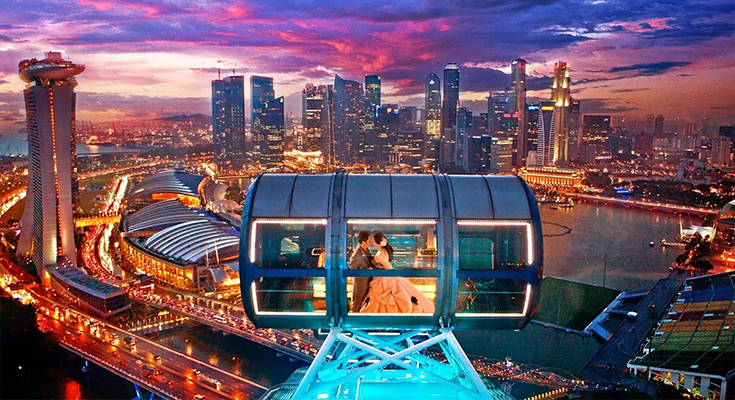 Have the best time here surrounded by architectural wonders, historic sites, and dazzling nightlife. Some of the best places to visit here are Orchard Road, Chinatown, Marina Bay, Geylang, and Joo Chiat, to name a few.
7. Malaysia
Let your romance run wild in the lands of Malaysia. The breathtaking islands, sunsets, and lush green rainforests are calling to witness your love story. There are excellent dining options to choose from as well.
Give a tint of adventure to your romance in Malaysia. Visit Kuala Lumpur, Penang Island, Langkawi, and Pulau Tioman on your honeymoon trip to Malaysia.
8. Bali
Bali has recently become popular amongst newlywed couples. It is very rightfully one of the most popular honeymoon destinations in Asia. What makes this place exotic is its private beaches and villas. This Island has everything to cater to your expectations for a honeymoon.
Ancient temples, water sports, museums, and many such exciting places make Bali one of the most sought-after honeymoon destinations in Asia. Some places we recommend are Seminyak, Ubud, Kuta, Denpasar, Sanur, etc.
9. Japan
From all the places listed here, Japan would cost you a little more, but just know that every single buck you spend will be worth it.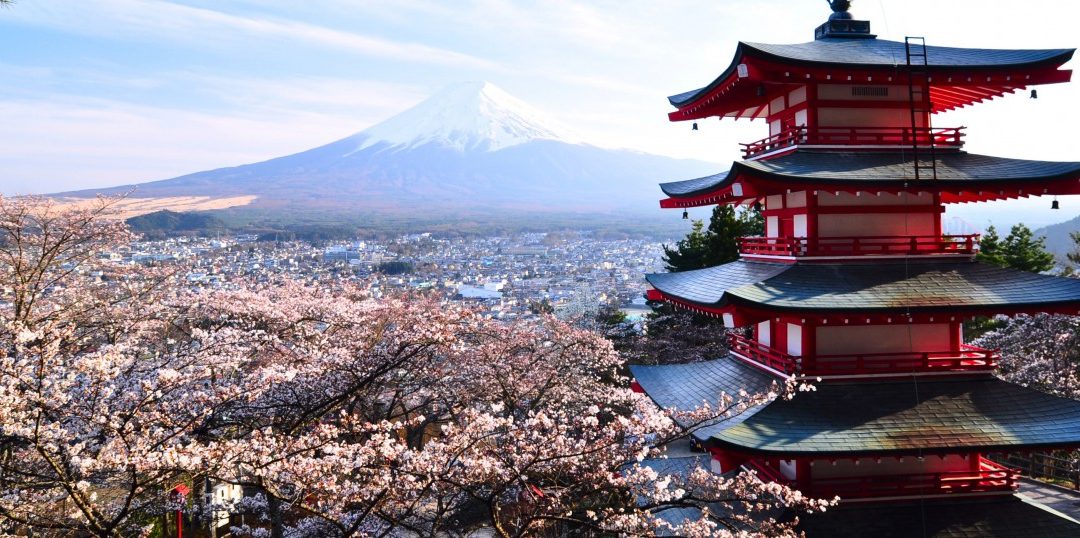 You will love an Asian getaway in Japan, eating Japanese cuisine, wearing a Kimono, and exploring Japanese culture with your other half. Some places you must visit are Tokyo, Kyoto, Kutchan-Cho, Osaka, Nara, and many more.
Also Read – Know These Visa-Free Countries Where Indians Can Travel To
10. Laos
Welcome to the fairyland. Yes! This is a fairytale honeymoon destination filled with breathtaking landscapes, French architecture, and wilderness. Laos is a beautiful place to fill your honeymoon memories with color.
Laos is simple and sweet and has everything you need for your honeymoon. This is the most romantic and budget-friendly option there is. Some of the must-visit places are Vientiane, Luang Prabang, Vang Vieng, Pakse, Savannakhet.
These places won't cost you a lot but the experience will nonetheless be premium. You will not regret choosing any of these honeymoon destinations in Asia. Have a safe journey, lovebirds!
For more related posts, visit Discover.